Our Preschool Teachers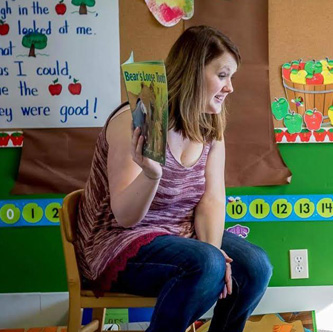 Shannon Uhde
Shannon Uhde is the owner and lead Pre-Kindergarten teacher at Solid Foundations Preschool. Shannon is a Washington State Certified teacher who taught in the Kent School District for 10 years in grades K-2 before having her own daughter and opening Solid Foundations Preschool in 2014.
Shannon has a strong passion for teaching, especially to younger children who are just beginning their journey through school. She believes that it is an honor to be able to be a child's first teacher and have children have their first learning experience away from home under her wing. Shannon's goal is to instill a love for learning and a love for going to school before children reach Kindergarten.
Shannon fosters positive self-esteem in all of her students and teaches them to be kind and respectful to one another in the classroom. It is Shannon's vision for her preschool that all children feel warm, safe, cared for and loved when in her care and that they are learning the skills necessary to be ready for that BIG step into Kindergarten. Shannon is a dedicated teacher who loves children and making learning fun!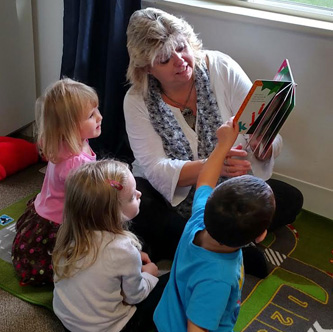 Cindy Selland
Cindy Selland has been working with children for many years. She began her career with children in 1986 where she worked for Wonderland Preschool until 1990. She then taught at the Enumclaw Christian school from 1990-1996 in grades K-6 specializing in reading and math with her co-teacher.
Cindy now works at Solid Foundations Preschool as the lead teacher in our 3 year old Preschool room. Cindy loves children and it is very evident to see in her classroom and her students love her in return.
Cindy is a hands on pre-k teacher who gets down on the floor with her kids to be at their level and not only makes play fun, but learning as well. Cindy has fun monthly themes in her classroom where her students are taught to follow directions through crafts and fun activities and to learn how to be a part of a classroom. Students are taught how to be kind to one another and share under her guidance and are treated with love and care each day.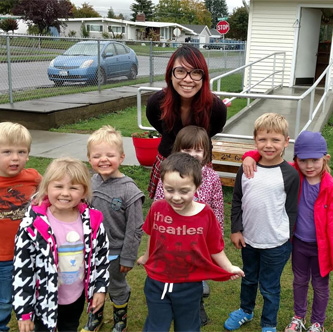 Christine Young
Christine Young is the lead preschool teacher of the afternoon class. Since 2003, she has been teaching children from various cultural backgrounds. She worked as a reading clinician for 5 years and as a preschool teacher for almost 8. She earned a bachelors degree in Home Economics at the University of the Philippines and pursued further studies in the area of Special Education. Further, has conducted teacher trainings in literacy.
Christine is passionate about early childhood education as it allows her to witness and be a part of a child's development. She delights in nurturing every child's special gift and looks forward to bringing those gifts to light. Through providing an environment that allows free exploration coupled with fun, meaningful, and engaging interactions, Christine strives to cultivate a class that is full of learning.